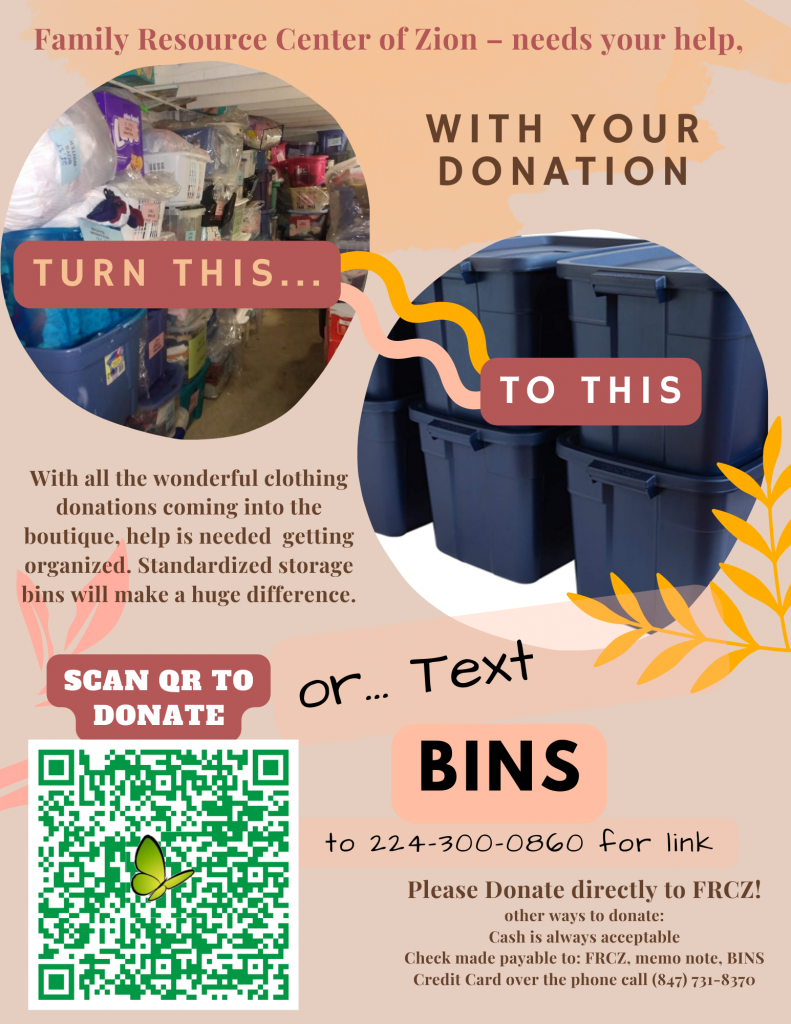 Cribs
New or gently used cribs only.  To ensure the child's safety, inspect each crib for the following safety features:
slats spaced no more than 2 inches apart
no missing or loose slats
a properly sized mattress.  This mattress is too small if you can fit more than two fingers between the edge of the mattress and the side of the crib.  An infant can get his head or body wedged in that space and suffocate
corner posts are no more than 1/16 inch high.  They can be catch points for objects or clothing worn by a child and cause strangulation
no missing or broken hardware
no loose hardware (hardware that is intended to be tightened but can't be)
no decorative cutouts in the headboard or footboard (cutouts can entrap a child's head)
no unsecured mattress support hangers that can be easily dislodged (children can be entrapped and suffocate)
paint is in tact and not chipping
Infant & Toddler Car Seats
FRCZ no longer accepts used car seats. New car seats or financial donations, designated to the purchase of new car seats, are appreciated.




Strollers
New and gently used, clean strollers are currently needed. 
If used, the item must be in perfect working condition and have all "safety" parts (i.e. safety belt in tact, has all  wheels, stays open properly, etc.). 
please include instructions
Clothing
New and gently used infant and toddler clothing.  Please, no stains, missing buttons, broken zippers or drawstrings (hood, waist) on the infant clothing as they are a choking hazard
infant clothing sizes: newborn-5T. (especially 12 months and larger)
outfits, all seasons
t-shirts, Onesies
socks
shoes
new pajamas only (used pajamas may not have enough flame retardant to meet safety standards)
Diapers and Wipes are always extra appreciated!
Currently we have a great need for size 6 diapers