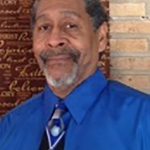 Pastor Jerome Cole is Married to Donna Cole, father of 12 children, grandfather to 20 and great grandfather to 2. He has provided leadership in the areas of family,
teaching, organizing and community outreach. He has been an active part of the FRCZ board since 2007, board president since 2015. He has been involved in numerous ministries
and community programs. He is currently a member and Bible Study teacher at The Well, in Kenosha.