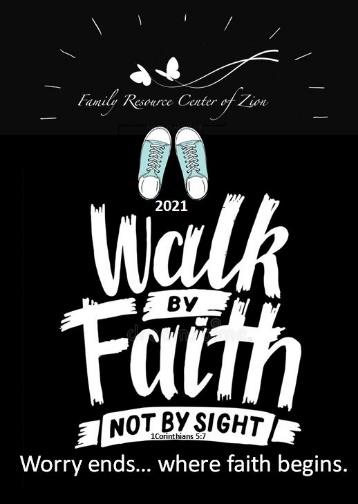 We are coming back together! This year we will be gathering as we have in the past. For those who are not yet ready, we encourage you to join us in your local neighborhood; by going LIVE on social media or connecting pictures & video with #FRCZ2021.

Your support has great impact on families facing an unplanned pregnancy. I encourage you, your friends and co-workers to |make a commitment to this event, which is being held Saturday, May 15, 2021; beginning and ending at Lakeview Church in Zion. Onsite registration will begin at 8:30am. We encourage all to register online or contact the center prior to the day of the Walk.



IT'S AS EASY AS 1,2,3:

1. JOIN A TEAM! If your team is not listed, WE can add it for you! Just contact the center. So, gather family, friends or coworkers, ask them to join your efforts. The best way to get people to sign up is to invite people to walk with you. Set goals such as amount to be raised or number of sponsored walkers from your group. Come up with a name, make a flag or shirt to wear the day of the walk (all walkers not declaring a team will be added to the FRCZ Family Team) the link to join is: https://runsignup.com/Race/IL/Zion/FRCZWalkforLife2020

2. SOLICIT SPONSORS! There are two ways to do this… On-line or on Sponsor Sheet!
Familiarize yourself with the Runsignup website or new Sponsor Sheet so that you will be able to answer any questions that may come up.

• Cash, Checks and Credit Cards (online & at Walk) are accepted.
• The Walk is 2 miles and children and strollers are welcome.
• Any other questions contact us at the center.

3. WALK! Meet at Lakeview Church wearing clothing to denote your team (banners and signs are welcome). Encourage those that cannot walk on May 15TH to gather sponsors on behalf of someone who is walking.

Please register at https://runsignup.com/Race/IL/Zion/FRCZWalkforLife2020. You must register as a Participant and Fundraiser. You may also use the enclosed Sponsor Sheet to log your cash/check donations received for the Walk. If you need more Sponsor Sheets for yourself or a friend, please contact us at the center or go to our website www.FRCZion.org and download the form.

Each registered walker raising $75.00 or more in Sponsorships will receive a FREE Walk for Life T-shirt. This year T-shirts will be available mid-April allowing you to advertise as you gather donations and proudly wear in support of LIFE as you walk! The top fund-raising team will be given bragging rights with their picture posted on our website and at the center.

Thank you for coming alongside of us as we serve our community and give hope to those dealing with an unplanned pregnancy,
sexual trauma, or the effects of a past abortion.
See you at the WALK!!!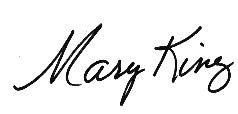 Mary King,
Director
Family Resource Center of Zion






HOW TO REGISTER