Without a doubt, abortion can be one of the most traumatic experiences in a person's life. You, the father, or other family members may feel like emotions are crashing down on you. Think again! You are NOT alone! Family Resource Center is here for you. You don't have to live in regret, you can be healed. 
FORGIVEN & SET FREE by Linda Cochrane
A post abortion Bible study for women
Not all women are affected in the same way after having an abortion but are often mis-understood about the hurt, remorse or regret they feel. Pre-abortion counseling does not adequately inform them about the emotional reactions and spiritual crisis they may suffer. Consequently, these women may isolate themselves from others and not get the help and support they need to cope with their pain.
This study is designed to help women be free from the bondage of guilt and grief that follows an abortion.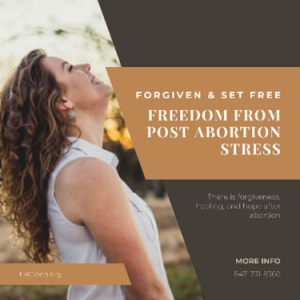 Forgiven and Set Free – Download this PDF
There is also help for fathers –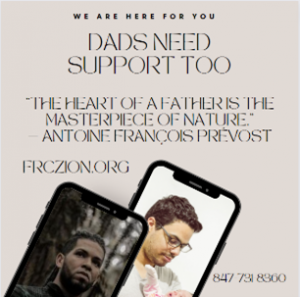 What is Post-Abortion Trauma?
Post-abortion stress is the inability to process the stress and emotions associated with your partner's abortion decision. This may be an immediate or delayed reaction that can surface anytime in a person's life. When it does resurface, it can be confusing, painful and overwhelming.
Some men experience strong negative emotions after abortion. This psychological response is known as Post-Abortion Stress (PAS). Men struggle with the fact they are systematically denied the right to be involved in decisions regarding abortion. This powerlessness takes its toll not only on the male self-image, but may bring on role conflict, excessive guilt, depression and, sometimes, the end of the relationship with your partner.
Help is available, if you are experiencing post abortion trauma. You can speak with a therapist, contact a Post Abortion Support Group, or contact FRCZ and journey through the Bible study
Healing of a Father's Heart – Download this PDF
Call: 847-731-8360 or Text: 224-300-0860 us today for more information
Healing is a work of God in which He brings us to those He has prepared to help. A path toward healing is necessary to a fulfilled life. The Family Resource Center exists to promote a culture of life. Sexual trauma would be at the top of the list of those things that damage life the most. Indeed, it seems to be increasingly prevalent in our sexually charged culture. It is so damaging because the sexual capacity God gave us to reproduce His inborn image, when misused, only defiles it. In our sinful, fallen world, it happens (every 2 minutes in the United States) and healing is the way through it. Perhaps you have experienced some form of sexual trauma (rape, abuse, incest, etc.) in your past, and more and more you understand your need for healing.
Have you experienced sexual trauma? FRCZ offers an 8-week Bible Study, The Path to Sexual Healing, by Linda Cochrane, in the private, secure and confidential offices of the Family Resource Center. You may choose the option of either individual or small group sessions. We have volunteer Christian Peer Advocates available who we believe God has equipped to help you find the power of God to overcome.
This study is meant for women and men who have had a past sexual trauma or find themselves living a life of promiscuity.
PATH TO SEXUAL HEALING For more info Download this PDF
Call: 847-731-8360 or Text: 224-300-0860 us today for more information